Learn more about the basics of the different Medicare "Parts" and plan types.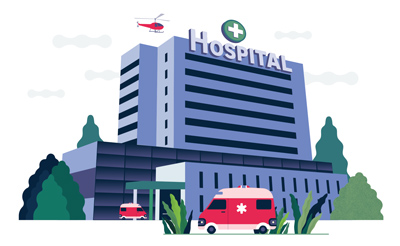 Part A primarily covers inpatient hospital care, but also skilled nursing facility, hospice care, and home health care costs.
Part B covers non-hospital medical needs including doctor services, outpatient care, lab work, ambulance, and medical equipment costs.
Medicare Advantage plans "bundle" Original Medicare Part A and Part B, usually Part D, and may include extra benefits, in one health insurance plan.
Beneficiaries may obtain Part D prescription drug coverage through a Medicare Advantage plan with prescription drug coverage or a standalone Prescription Drug Plan.
Medicare Supplement Insurance Plans help pay for costs not covered by Original Medicare Parts A and B.
Learn more about different enrollment periods and when you can change your Medicare health coverage.
Learn more about Medicare enrollment when turning 65 years old or if you are eligible by disability.